Meet Satoshis Games, the team behind No Way Back
Satoshis Games was born in 2018
with the vision of creating new gaming experiences based on the new possibilities that blockchain and crypto technologies were bringing to the industry.
Over the past five years, we have been leading the way in Web3 Gaming.
Our milestones include the launch of the first instant micro-reward game platform, the implementation of Liquid NFTs and the creation of top-quality Web3 desktop games titles like Light Nite.
Satoshis Games is now facing a new extraordinary project:
No Way Back
- a Web3 game in which players embrace the monsters inside their boxes, train them and seek to collect the rarest species.
Practice your skills in PvE, upgrade your monsters and help them achieve glory in the elite leagues of the PvP Arena with MOBA eSport competition dynamics. #
Breed, rent, trade and fight for glory to enter the
Monstropoly: Olympus of Masters
.
Back in 2018, Satoshis Games gave birth to the first Lightning micro-reward Gaming Platform (currently non-maintained https://play.satoshis.games), containing a dozen 8-bit style games that offered scalable bitcoin micro-rewards powered by the 2nd layer Lightning Network.
The release was a celebrated and promising start to introducing real in-game liquid rewards, and encouraged us to create a a truly high-quality match: an excellent gaming experience that rewarded user engagement.
Satoshis Games - 1st playtoearn platform
This marked the start of No Way Back, the crypto-version of Fornite that started its development in late 2019 and presented its prototype a few months later with an attractive, low-poly, cartoonish design loved by the community.
The game progressively included PvE, PvP and Battle Royale game modes, and reached the beta stage in 2021 as one of the world's most developed crypto games.
We decided to evolve Light Nite into NWB to search for new NFT functionalities and create a AAA game with renovated, even more inspiring and distinct art!
Light Nite, precursor of NWB
Another milestone for Satoshis Games was the development of a new standard for Liquid-based in-game NFTs in partnership with Blockstream.
This standard allowed us to tokenize in-game assets within bitcoin-native games, create provable supplies of skins, and confer ownership properties to our users. Light Nite tokenized their skins in 2020 as the first step to building a Liquid gaming NFT marketplace.
Furthermore, an NFT marketplace was launched as the first component of the broader Elixir Gaming Platform, helping thousands of users trade their Liquid NFTs, and purchase goods with their stacked tokens.
Satoshis Games' latest milestone was the release in June 2021 of the first Game Launcher exclusively for crypto games.
A second component of the Elixir Platform is already being populated with new crypto games, currently featuring 16 games spanning PC, mobile and browser.
A powerful Developer Console has also been developed to help developers integrate their games easily in Elixir.
When presenting our Desktop Game Launcher at the BTC 2021 conference in Miami, Elixir received the Award for Best Tool for Blockchain Adoption in the Gaming category.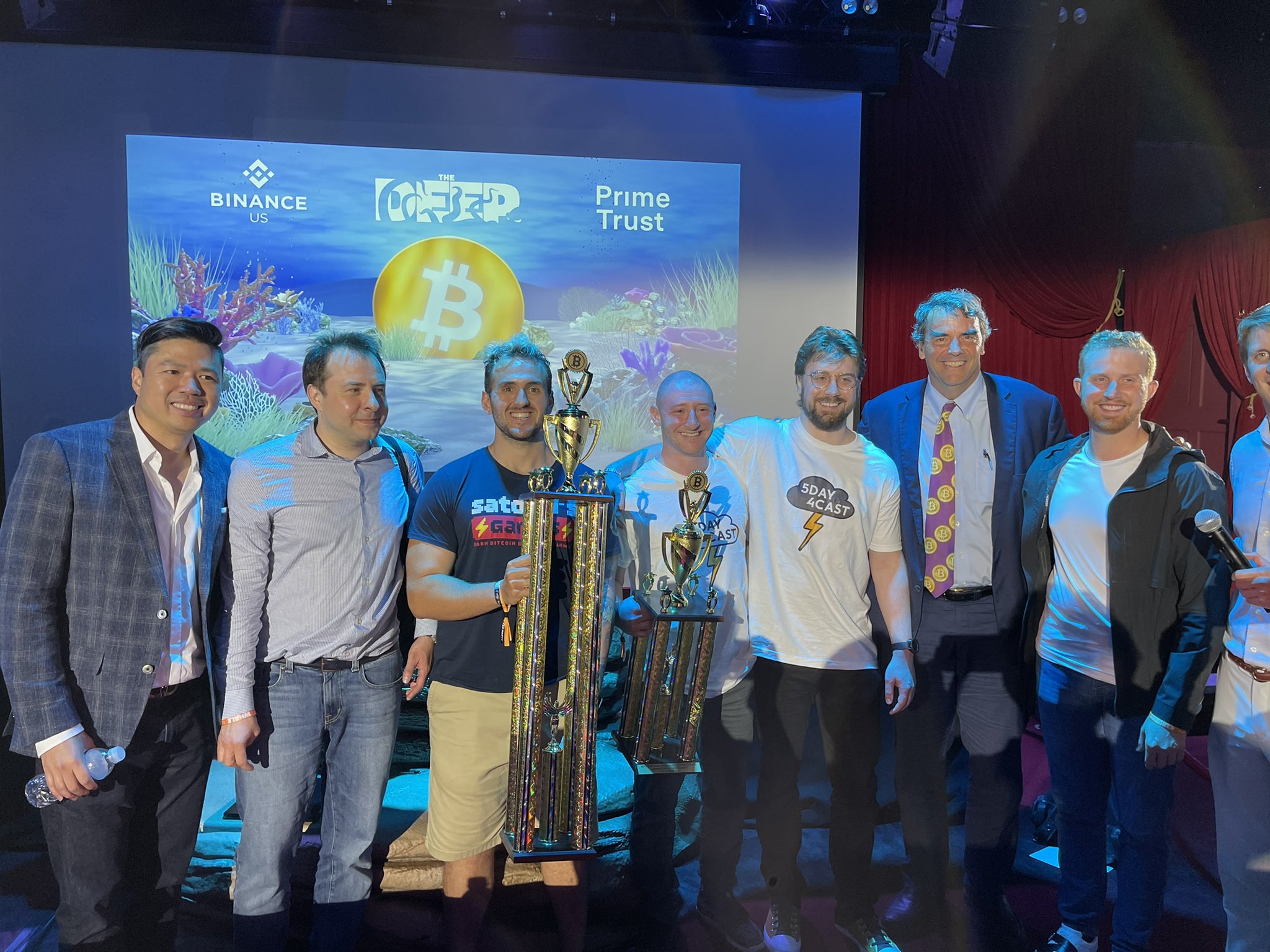 1st prize in the Blockchain Gaming Adoption Category at the Bitcoin 2021 Miami conference
Satoshis Games was selected to enter Binance's "Most Valuable Builders Programme", which aims to accelerate handpicked projects and companies with the highest ability to escalate their Dapps and contribute to significantly enlarging the BNB Chain ecosystem.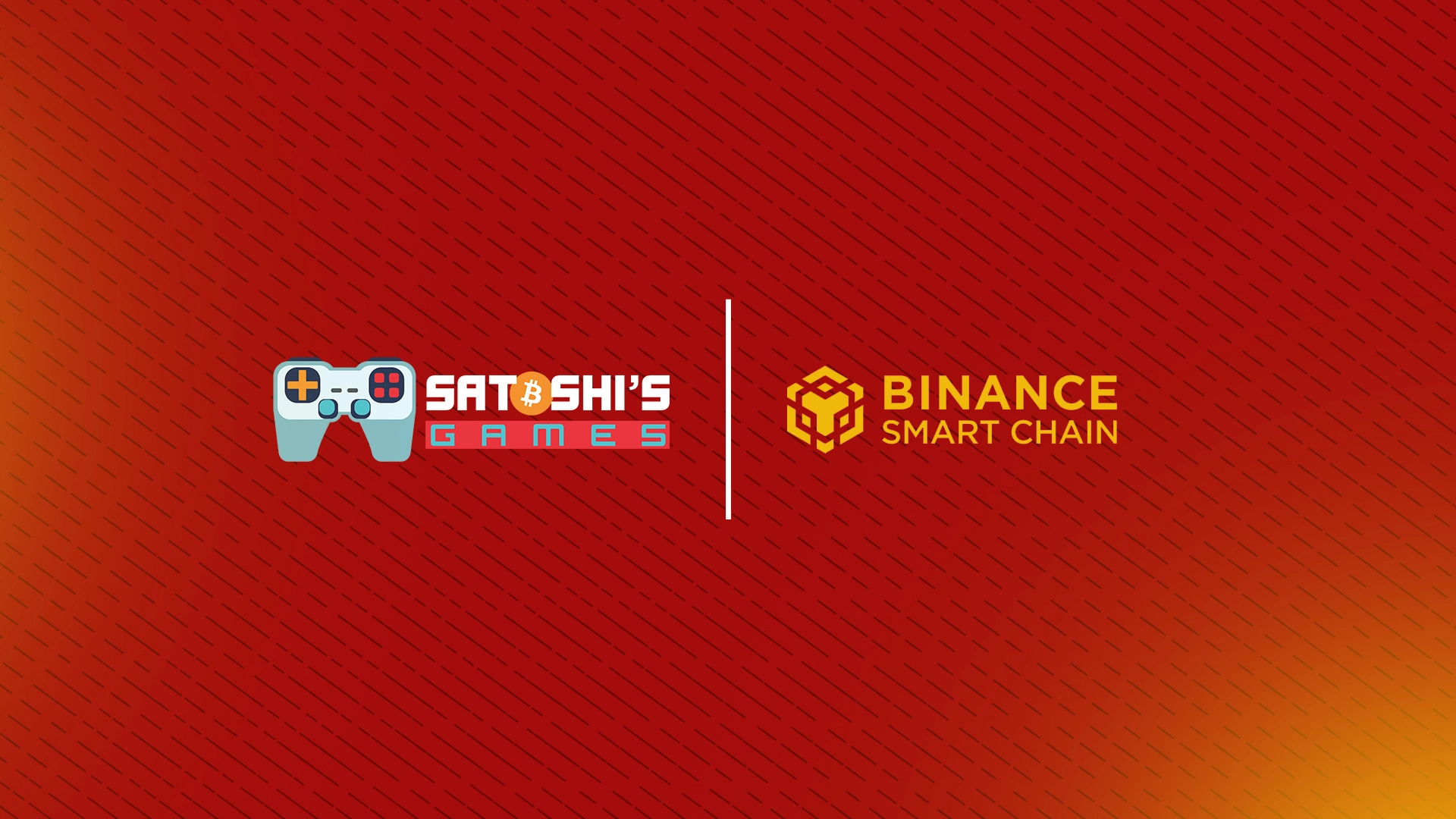 Binance selects Satoshis Games as one of the Most Valuable Builder companies for its ecosystem (in its 4th edition)